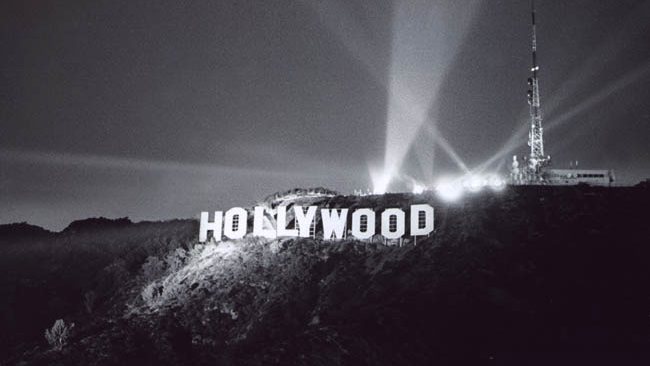 I've been in California now for 6 months and I want to share a bit about my entertainment industry experience. Since arriving in LA I have been on a handful of shows doing background work. I have also done a commercial for lovebeginsat.com and I have been in my first play, Voices, a re-telling of Joan of Arc at the Underground Theatre. I've been making friends and learning the ins and out of the industy. It really is a great place to be. Los Angeles is all about connections, and I've been working on creating them while gaining experience on set. Being on set is lots of fun, you get to be around the magic of film making. You get to work with some of your idols. You start to understand the process of what it takes to put a show together. I am on ground zero and my life is exciting, for good and for bad, more on that later.
I have worked on shows for Fox, ABC, NBC and HBO just to name few. I have worked beside Jack Black, Jessica Biel, Zoey Deschanel, Tim Meadows, Ken Marino and Jay Chandrasekhar. Like I said, I'm on ground zero. I'm not trying to brag, I'm just sharing my experience so far.
Do some background work with Central Casting
Let's get to it. When you arrive in LA and you want to start working on set, it's easiest to start as a background actor, you have a few options. What I did was sign up with Central Casting. You have to visit their office in Burbank and it's quite painless. You listen to a presentation about the rules, and they take your picture. Make sure you arrive presentable. Once you do that you, are in the system and you can start to look for work as a Non-Union Background actor. Everyone at Central is really nice and I find working with them quite pleasant. There is a downside. The pay is not that great and you will have to find other work to stay afloat. Lucky for us, LA is the land of side-gigs so you should not have trouble finding a few other jobs.
Union vs. Non-Union
If you wish to be an actor, your goal should be to go Union one day. You can still get by as a Non-Union actor, but the rules changes once you go Union. Suddenly you will have the opportunity to go through the "glass roof" as I think of it. Going union means becoming a member of Sag-Aftra. In order to become Union, you need three yellow vouchers. These are rare but do come up once in a while if you are lucky enough. There are other ways such as being on a reality tv show or know a director who really wants you on a show and is willing to help you with the paperwork. Go Union when you can. Currently I am non Union, but that will change soon.
Actor's Access.
Actor's Access is another cool site that allows you to look for Union and Non-Union jobs. That's how I booked my commercial and auditioned and got a part in Voices.
There are other ways as well of finding jobs, these are what has worked for me so far.
Let me know if you have any questions, I would be happy to help out!
Thanks!
-Serge